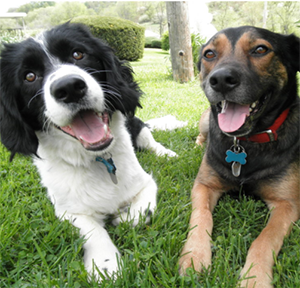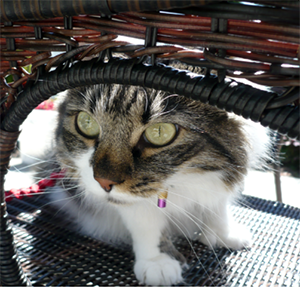 CONTACT
US
---
PHONE:
512.677.0016
text, call or leave message
EMAIL:
hafhpetcare@gmail.com
HOURS:
Mon-Fri
7:30am-10am & 3pm-6pm
Sat-Sun
5pm-7pm
Testimonials And Comments
Your Private, Personal Pet Care Provider
Please tell us about your experience. Providing feedback will help us provide the best possible care for your pet's future visits and for other pets, as well. Click here to fill out our short Feedback Form.
See what our customers are saying about us:
We love Wendy and Home Away From Home!
We love Wendy and Home Away From Home! Our pets are so happy to be there. When we pull up in the driveway, our dog literally leaps out of the car and runs to Wendy's arms!
Home Away From Home is one of those unique places where pets can feel loved and secure when their owners have to be out of town. Wendy Zubek provides shelter, love, and kindness to her guests.
Eileen and Andy Russell
Best pet care taker we have ever come across
Wendy – and everyone at Home Away From Home – is the best pet care taker we have ever come across. Our 5 year old Great Dane, Tinker Belle, gets excited and runs in circles if we just say her name! Wendy gives her the personalized attention she needs and really does treat Tinker like one of the family. She is incredibly talented with animals, and is able to manage our highly strung diva with no problems – including getting her to take her daily meds. We also trust her to do in-home care for our two cats when we're away, and she does a tremendous job. I would never dream of entrusting our "babies" with anyone else – Wendy is simply the Best!
Suzanne Scott
"This is it"
After we moved to Georgetown, we visited several pet care facilities. Shortly after arriving at Home Away from Home Pet Care we sincerely felt like "this is it". Wendy and her family made us feel at home and we were sure our dogs would feel the same. Two years and several visits later we are certain that we made the best choice for our dogs. They love HAFHPC and are free to socialize and receive lots of extra attention. Miss Mango, our rabbit, enjoys it, too.
We also love that there are no hidden fees or extra charges for play-time, extra attention, treats, bringing food from home or administering medications. To us, nothing feels better than to know that our pets are having a safe vacation at their second home while we are on our vacation.
Patty and Howard Martin
We would not think of using anyone else
Our family has used Home Away From Home Pet Care for years! Not only do they take tremendous care of our Beagle, they also provide superior ranch care for our other "critters" when we are out of town. The care is top notch and we would not think of using anyone else for our "furry" family members!
The Zeniseks…Todd, Julie, Jackson, Michael, Matthew & Avery
Georgetown, Texas
We love Mama Wendy and her family
We love Mama Wendy and her family. Our bulldog Roxy is going there when we go on vacation. I actually think she goes through a bit of depression when she comes home. We are so glad that we have found her. =-)
Julie LeRiche
Wendy treats all her "residents" as her own
Our 2 labs, Bruno and Bella, love vacationing at Home Away from Home! We never worry about them for a second — I honestly think Wendy treats all her "residents" as her own and our dogs are always happy to see her. We moved to Sun City in 2006 and had almost given up on finding a kennel we felt comfortable with — this is it!!! Others may be flashier but this is the real deal!
Judy and Bob Herwig
A wonderful and confident feeling about leaving them
When our two Basenjis, MAX and RED, are at Home Away From Home Pet Care it is obvious from their easiness and behavior that they are completely comfortable, even eager about being there again. Clear affection passes between WENDY and "the boys." There's a wonderful and confident feeling about leaving them in WENDY's care. Only thing is, darnit, that at times I think they'd prefer to stay!
Dr. DON McMANUS
Thank heaven for Wendy
Vacation time! You plan for everything. What you should take, what adventures you will have, even what to do in the event something goes terribly wrong. You feel confidently prepared and breathe a sigh of relief as you embark on your well-deserved break from reality. Then you get the call. Life has other plans it had slyly not revealed until this very moment. It's a moment that makes your heart stop. It is also a moment that reveals a persons true depth and character.
We found Wendy and Home Away From Home unexpectedly several years ago when our usual boarder was full. Georgetown seemed a bit of a drive but we love our sweet beagle mix Woody dearly and wanted to be certain he was well cared for in our absence. From the minute we arrived we knew we were meant to find Wendy. Her business was small but growing and her facility was cozy and well-kept. Woody has always been a shy and sensitive being, careful of those he lets close to him. He immediately took to Wendy like a second mom, sensing her kind soul and deep love for animals. We had been to our former boarder for the last time.
We took our first real vacation in five years this year. Two and a half weeks traveling through Europe. We were thrilled but a little worried as this was the longest we had ever left Woody. We knew he was in good hands. We said our goodbyes and were happily on our way. At last, sitting on the tarmac politely listening to the airline attendant telling everyone to turn off their devices, I reached for the off button on my phone. It rang. When I saw the caller ID, my heart leapt into my throat. Woody had experienced a grand mal seizure just hours after we had left.
Thank heaven for Wendy. I was trapped on an airplane and panicking. Woody has hardly had a cough and had never experienced a seizure. Wendy calmly explained what was happening and reassured me he was safely in the hands of an experienced emergency vet. I cried as the plane began to ascend toward our dream vacation. I felt helpless and terrified. Wendy kept in constant contact, leaving detailed and reassuring messages when we couldn't speak directly. She and her husband made multiple trips to the vet to check on Woody and reassure him he wasn't in this alone. The scariest update was the vet discovered Woody was in acute liver failure. This was my worst nightmare coming true and it was highly confusing. But Wendy was handling it like a pro and like a mom. It turns out after much testing that Woody had ingested a toxic substance on a nature walk the day before we left but the toxicity was treatable and he would be fine.
After his extended hospital stay, Woody went back to Home Away From Home. Wendy housed him in her office during the day and her bedroom at night so she could monitor him closely. She bought specialized gates to keep him safe and outdoor leads so he could go outside undisturbed. Her baby, a great dane, stayed close by his side and kept him company throughout. She sent me frequent email updates and messages so we could still enjoy our vacation without worry. When we arrived to pick him up the following week, Wendy had copies of all the vet paperwork for us. There was a Saint Francis medal sitting on top that she had given him to keep him safe and well. She spent half an hour candidly answering our remaining questions and relating the experience from her side. Although we asked her to, she refused to place any of the extras on our bill and that amount certainly didn't compensate her enough for all her time and extra efforts. But that is the type of person Wendy is and the kind of service she gives every pet in her care. That is why Woody will always have a Home Away From Home and as his mom, I couldn't be happier!
Clients for life,
Lee and Kris McWhorter
Krull loves his doggy vacation
We love Wendy. Krull loves his doggy vacation at Wendy's. All we have to say is "we are going to Wendy's" & he gets sooo excited. He just needs to see the front entrance & he starts spinning in his seat. We feel extremely comfortable leaving Krull with her. We know he is taken care of by someone who loves animals.
Sincerely,
John, Debbie & Krull Neffe
"Wendy does not just care for our two Basset Hounds, she loves them."
"This is the only boarding facility that Samuel & Matilda, our Basset Hounds, on arriving – are eager to get out of the car and stay."
Jerry & Kathi Seay
I would highly recommend them to anyone …
wendy did a great job for us…we have high maintenance healers that we wouldn't trust with just anybody…they both loved home away from home….i would highly recommend them to anyone…
bart
My dog absolutely loves it there!
It is wonderful to be able to drop off my "child" and not have to worry about her! I have been a client of Home Away from Home for years, and my dog absolutely loves it there! In fact, when I drop her off, she barely notices when I leave. They take excellent care of her and put up with my dog's strange quirks 🙂 Thank you Home Away from Home!
Lori Hodgins and Bobbie Jo Hodgins