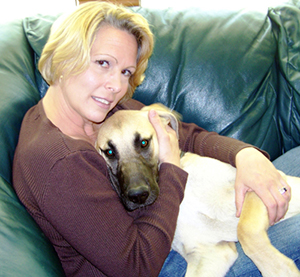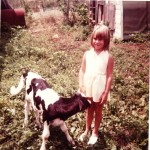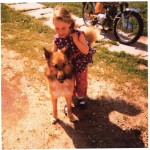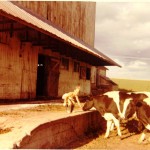 CONTACT
US
---
PHONE:
512.677.0016
text, call or leave message
EMAIL:
hafhpetcare@gmail.com
HOURS:
Mon-Fri
7:30am-10am & 3pm-6pm
Sat-Sun
5pm-7pm
About Our Owner
Welcome to Home Away From Home Pet Care, LLC, one of Georgetown's oldest pet care facilities, having been in business for over 19 years and growing. We are the Oldest Family Owned and operated facility that has had the same team members in place since day one and is Georgetown's number one recommended private pet care facility, offering personalized pet specific care.
Hi, my name is Wendy. I am the owner and primary operator of Home Away From Home Pet Care, LLC and I wanted to let you know a little about myself and my family as we are a lot different from most pet care facilities.
We have lived in Georgetown since 1998 and I have 50+ years in animal care, nutrition, behavior & husbandry. We started the kennel in 2002, and our boys have literally grown up with our clients that have become our "family". I have veterinary technician levels 1 & 2, Advanced Pet Care certifications as well as being a Certified Kennel Operator and Laser Therapist. The kennel is run from our home. In addition to typical boarding and daycare services, I specialize in special needs animal care and rehabilitation. Utilizing both massage and laser therapies for injuries and pain as well as working with veterinarians for clients needing specific modes of care [this includes seniors, hospice and wound care isolation].
I have extensive knowledge regarding behavior, training and care, and many resources available for when questions and issues arise. I am a lifetime member of ABKA [now Pet Care Services Association], 18 year member of The BBB with an A+ rating and a long standing member of the Georgetown Chamber of Commerce. I also belong to the National Association of Professional Women.
We have over 10 fenced acres including segregated runs and areas both in the house and on the property. At any given time there are up to 6 plus family members at the house [My husband, our 4 sons and many of their friends that have grown with the business] to lavish nothing but attention and love on any of the boarders here in our care.
I personally have rehabilitated and re-homed many pets, including Great Danes, Labs, and many mixed dogs, cats and a couple of horses. We have a long list of Veterinary references as well as personal references. I have owned and cared for various pets throughout my [and my sons] lives – everything from dogs, cats, rabbits and birds to the more exotic, such as reptiles [in their own special enclosures] like boa constrictors, ball pythons, leopard geckos & bearded dragons to hedgehogs, pot bellied pigs, ducks, ferrets, horses & goats right here on our property to making house calls for larger ranch animals as well.
I also work with Georgetown Animal Shelter, Williamson County Animal Shelter, Georgetown Animal Outreach, Emancipet, Paws of Austin. Our church organizes a yearly pet blessing to benefit these organizations and we are always willing to help pets in need.
Home Away From Home Pet Care, LLC and the Zubek family are well received in the community. We are known for our passion for animals, rescue, friends and family.
We look forward to making you a part of our family.
-Wendy S Zubek